Lenore Anderson
President, Alliance for Safety and Justice
Executive Director, Californians for Safety and Justice
Lenore is the founder and President of Alliance for Safety and Justice, and founder and Executive Director of Californians for Safety and Justice. She is an attorney with extensive experience working to improve our criminal justice system. She is a regular commentator in the media about challenges within our prison and justice system and new approaches to smart justice. Lenore was the Campaign Chair and co-author of Proposition 47, a California ballot initiative passed by voters in November 2014 to reduce incarceration and reallocate prison spending to mental health, drug treatment, K-12 programs and victim services. The initiative represents the first time in the nation voters have elected to reclassify multiple sections of the penal code to reduce incarceration and reallocate prison spending to communities. Previously, Lenore served as Chief of Policy and Chief of the Alternative Programs Division at the San Francisco District Attorney's Office, where she spearheaded initiatives to reduce recidivism and improve public safety. She also crafted local and state legislation to aid victims of domestic violence, protect violent crime witnesses, reduce elementary school truancy and reduce recidivism. Lenore also previously served as Director of Public Safety for the Oakland Mayor, overseeing the Mayor's violence-reduction and police recruitment initiatives, and as Director of the San Francisco Mayor's Office of Criminal Justice. There she oversaw $10 million in violence-prevention grants, advised the Mayor on public safety matters, and launched a citywide gun buy-back program, Community Policing Task Force and Juvenile Justice Task Force. Lenore serves on the Advisory Board of the Innovations in Prosecution initiative of John Jay College of Criminal Justice. She is also a cofounder and served as the inaugural Chair of the Board of the Center for Youth Wellness, an initiative to reduce the health impacts of toxic stress on urban youth. She holds a J.D. from NYU School of Law and a B.A. from UC Berkeley, and lives with her family in Oakland, California.
Robert Rooks
Vice President, Alliance for Safety and Justice
Organizing Director, Californians for Safety and Justice
Robert is a seasoned organizer and campaigner who over the last two decades worked to achieve landmark wins in justice reform in multiple states. Robert is the co-founder and Vice President of Alliance for Safety and Justice where he oversees all of ASJ's state-based advocacy strategies and campaigns and the Organizing Director of Californians for Safety and Justice. Prior to ASJ, Robert was a national criminal justice campaigner and expert working to advance solutions to criminal justice problems through sentencing reform, crime victim advocacy and advancing new safety priorities. Robert was the Organizing Director for the Yes on Prop 47 campaign, a statewide ballot initiative projected to reduce incarceration and re-allocate savings to drug treatment, K-12 programming and victim services. Robert also served as the Criminal Justice Director for the NAACP. Robert was the founding director of the program and provided strategic direction, oversight and management of criminal justice activities. He was responsible for launching the "Misplaced Priorities – Educate Not Incarcerate" campaign, where he worked with Right on Crime to recruit conservatives to join NAACP's efforts to reduce state prison populations. Robert served as an adjunct professor at the University of Connecticut School of Social Work and St. Joseph's College, and at Central Connecticut State University. Robert lives in Sacramento, California with his family.
Shakyra Diaz
Regional Director, Midwest
Shakyra is a strategist with extensive public policy and organizing experience grounded in authentic coalition building. In her role as Regional Director for the Midwest region, Shakyra provides leadership support to in-state advocacy campaigns in the Midwest region. Prior to joining ASJ in April of 2016, Shakyra worked with the policy team of the ACLU of Ohio, and as an educator with Case Western Reserve University's Upward Bound Program and Youth Opportunities Unlimited. In these different capacities, Shakyra enhanced educational outcomes for students and led successful policy, legislative, and judicial rules campaigns to improve justice systems. Her efforts have led to the elimination of unfair drug law policies, restricted seclusion and restraint practices in schools, enhanced protections for sexual assault victims during interviews, limited collateral sanctions, expanded access to counsel, supported voting rights access for currently and formerly incarcerated people, and ended routine juvenile shackling in courts. Shakyra's collaborative work style has provided her the opportunity to work with several stakeholders to shape recommendations for many reform efforts including the Cleveland Division of Police's consent decree. Shakyra is a graduate of Case Western Reserve University and lives in Cleveland, Ohio with her family.
Brian Elderbroom
Director, Policy, Research and Administration
Brian is a national expert on sentencing and corrections policy with more than 12 years of experience advocating for criminal justice reform. He has spent most of his career helping state lawmakers develop and evaluate policy changes to safely reduce the prison population and reinvest in alternatives to incarceration. Prior to joining ASJ in March of 2016, Brian was a senior research associate in the Urban Institute's Justice Policy Center. At Urban, Brian focused on using policy analysis to inform the state and national conversation on mass incarceration. As part of that work, he assessed Justice Reinvestment Initiative policies for the Department of Justice, advised the Charles Colson Task Force on Federal Corrections, and consulted for the ACLU's Campaign for Smart Justice. His work was covered by the New York Times, Washington Post, Slate, Vox, and VICE News. For five years, Brian worked at the Pew Charitable Trusts helping states develop, adopt, and implement sentencing and corrections reforms. During his tenure, Brian provided technical assistance to state political leaders and helped secure passage of comprehensive legislation in Arkansas, Missouri, and South Dakota. He began his career advocating against the death penalty in North Carolina and helped devise a campaign strategy that has led to a nine-year de facto moratorium on executions in that state. Brian holds a B.A. in political science from the University of North Carolina at Chapel Hill and an M.P.A. from the Trachtenberg School of Public Policy and Public Administration at the George Washington University. He lives in Silver Spring, Maryland with his family.
Seema Sadanandan
Director, Partnerships
Seema is an attorney and seasoned campaign strategist on criminal justice reform. As Director of Partnerships at the Alliance for Safety and Justice, Seema oversees partnerships and legislative advocacy strategies in ASJ's partner states. Prior to joining ASJ, she served as the criminal justice director at the ACLU of the Nation's Capital where she oversaw non-litigation advocacy efforts in defending civil rights and liberties in the District of Columbia. Seema led several successful criminal justice reform campaigns and initiatives to address discrimination and other issues that have disproportionately impacted communities of color, such as enforcement of drug laws, policing practices and over-incarceration of these communities. Prior to joining the ACLU, Seema was a documentary filmmaker and campaign strategist for social movements in the United States and abroad. She is a graduate of American University's Washington College of Law and Tulane University and currently resides in Washington, D.C.
Elizabeth (Liz) Sanchez
Executive & Administrative Assistant
Elizabeth (Liz) supports Alliance for Safety and Justice's President and staff. Previously, Liz provided administrative support at the East Bay Community Law Center (EBCLC), a nonprofit legal clinic that provides free legal services for East Bay residents. While at EBCLC, Liz also served as a temporary Executive Assistant, Spanish interpreter and Legal Assistant for immigration attorneys. She gained a passion for social justice advocacy through her participation in Project WHAT!, a youth group that makes presentations in universities, jails and prisons throughout California about the impact on children when a parent is incarcerated. Liz received a B.A. in Criminal Justice from San Francisco State University, and currently resides in the Bay Area, California with her family.
Aswad Thomas
National Organizer
On August 24, 2009, Aswad was 26 years old and just three weeks from going to Europe to play professional basketball. As he left a convenience store, he was approached by two men intent on robbing him, and he suffered two near-fatal gunshots to his back, ending his basketball career. Aswad's story was featured in the New Yorker Magazine, NPR, Sacramento Bee, and the Hartford Courant, He went on to become one of Connecticut's most outspoken supporters of additional resources for victims of gun violence, and has been a leader in building coalitions across racial lines to address justice reform and gun violence prevention. This has included Aswad's founding of Hartford Action, a grassroots organization working to empower communities to change policy and improve the relationship between the Greater Hartford community and the justice system. Aswad serves as the National Organizer for Californians for Safety and Justice; Aswad is helping to expand the organization's statewide network of crime survivors to include those most commonly affected by violence (including young men of color) and help elevate those voices in state and federal policymaking debates. For ASJ, Aswad will help build Crime Survivors Chapters in our pilot states (and beyond) and lead our national advocacy effort to ensure that increased federal dollars from the Victims of Crime Act go to community organizations that have better access to and credibility with vulnerable populations typically un-served by current/traditional victims' services agencies. Aswad received a MSW, with a concentration in Community Organization and focused area of study in Urban Issues, from the University of Connecticut, and a B.A. in Business Management from Elms College. He lives in Sacramento with his fiancé.
Annie Whalen
Development Manager
Annie has broad experience in nonprofit fundraising and project management, and has been working in the field of criminal justice reform since 2014. As Development Manager, she leads the organization's fundraising efforts and oversees philanthropic relationships. Annie previously served as the Director of Development at JustLeadershipUSA, where she worked closely with the founder to help launch the organization, grow its funding portfolio, and implement its nationwide "Leading with Conviction" training program for formerly incarcerated advocates. Annie also worked as Coordinator at the Freelancers Union and served as an AmeriCorps VISTA with Union Settlement Association, a nonprofit that brings holistic programming to East Harlem residents. She has consulted with several nonprofit organizations as a grant writer and development strategist. Annie received a B.A. and B.S. from the University of Vermont. She lives in San Francisco.
Keevonya (Keevy) Wilkerson
Executive Assistant
Keevonya (Keevy) Wilkerson provides administrative support for staff and the Vice President of Alliance for Safety of Justice. Keevy has over 20 years experience in legal administrative support beginning her work with many high profile law firms in Dallas, Texas. Propelled by her grief over the murder of her only brother John John, Keevy made the move to the non-profit sector, with hopes of amplifying the voices of victims of crime and their families. Her studies in Criminal Justice at Dallas Baptist University, led to a field research position at the Institute for Urban Policy Research at the University of Texas at Dallas. She has organized conferences dealing with drug awareness policy change, gun violence, and mothers against teen violence. Her personal story about the ineffectiveness of the "War on Drugs" was featured as an opinion editorial on Russell Simmons' Global Grind website. Keevy is a proud mother of 3 boys, including a United States Airman, and her little sister who is an actress and activist. She is also a comedian committed to policy awareness, criminal justice reform and spreading joy.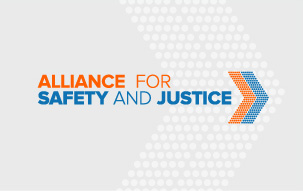 Posted on November 28, 2016
ASJ is hiring a full-time Communications Director for State Based Campaigns to manage strategic communications related to these efforts and provide direct technical assistance to state partners to advance state priorities. This position will be responsible for executing high-impact communications strategies for a wide variety of audiences, including the media, policymakers, criminal justice practitioners, community-based organizations, and the general public.